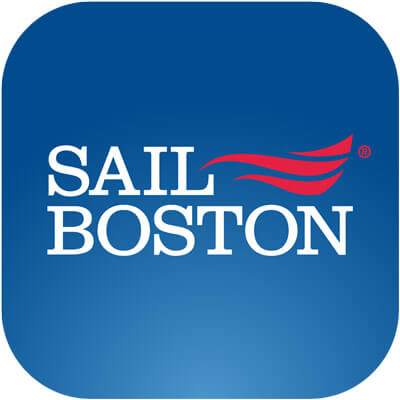 Sail Boston
®

Mobile App
Available Now!
Download the official iPhone | Android app for Sail Boston to have all of the most up-to-date event information in the palm of your hands! Our app will allow you to find the ships you want to visit as well as fun activities, making sure you get the most out of your time at Sail Boston. Wondering how to get around or where to get lunch in between ship visits? Find it all within our app!
With the Sail Boston app you can:
Get up to the minute event info when you opt in to Push Notifications – no need to worry about missing something; if things change, we'll update you.
Use a GPS enabled event map – we have a feeling this is one map you won't misplace…
Access all FAQs in one place – what should I bring? Where are the restrooms? We've got you covered.
Check the weather – so you aren't left regretting leaving that hat at home.
Buy merch – if you went to an event and didn't get the t-shirt did you really go?
View the full list of all Sail Boston events and attractions – so you never have to worry about missing out!
PLUS so much more!
Apple, the Apple logo and iPhone are trademarks of Apple Inc., registered in the U.S. and other countries. App Store is a service mark of Apple Inc., registered in the U.S. and other countries. Google Play, the Google Play logo and Android are trademarks of Google Inc.