Ever wondered what it's like to sail on board a magnificent Tall Ship?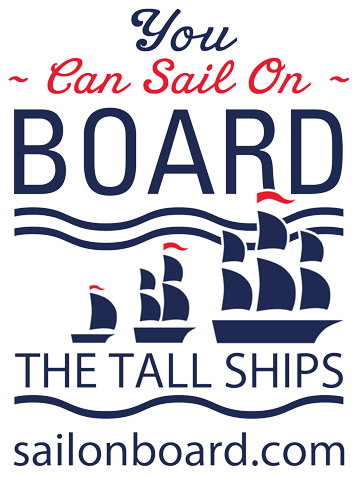 Don't just wonder – do it. You are invited to sail in the Rendez-Vous 2017 Tall Ships Regatta. No experience necessary.
Nothing can quite prepare you for the unforgettable experience. Picture yourself learning to sail on a beautiful Tall Ship, way out at sea, with the waves crashing against the hull, no land in sight, the sun rising behind you and your closest competitor hot on your heels. We call it sail training and it's an adventure activity for individuals of all ages.
Why Sail?
The experience of being at sea helps people learn about themselves, discover hidden strengths and talents and understand the value of teamwork. You could be steering at the helm, or preparing dinner in the galley. You might be scrubbing the decks, or raising the sails. Whatever you're doing, you'll be an important member of the crew, achieving the unbelievable. And it's guaranteed to be something you'll never forget.
Get Involved
The Tall Ships are visiting Boston as part of the Rendez-Vous 2017 Tall Ships Regatta and are offering people of all ages the chance to Sail On Board.
To start your adventure, head to the Sail On Board website and decide which race leg you're interested in, find a vessel you'd like to sail on and contact them directly for prices and further information. This could be the race from Bermuda leaving on Tuesday, June 6th and sailing into Boston around June 17th, ready for a weekend of festivities or sailing out of Boston on Thursday, June 22nd and racing to Canada to take part in a Guest Port Programme. If you're looking to travel further, you can sail in any other leg of the Rendez-Vous 2017 Tall Ships Regatta.
The Sail On Board website is designed to help you with information on what to expect, vessels taking part, how to fundraise to pay for your trip and much more.
Learn more about the Rendez-Vous 2017 Tall Ships Regatta.