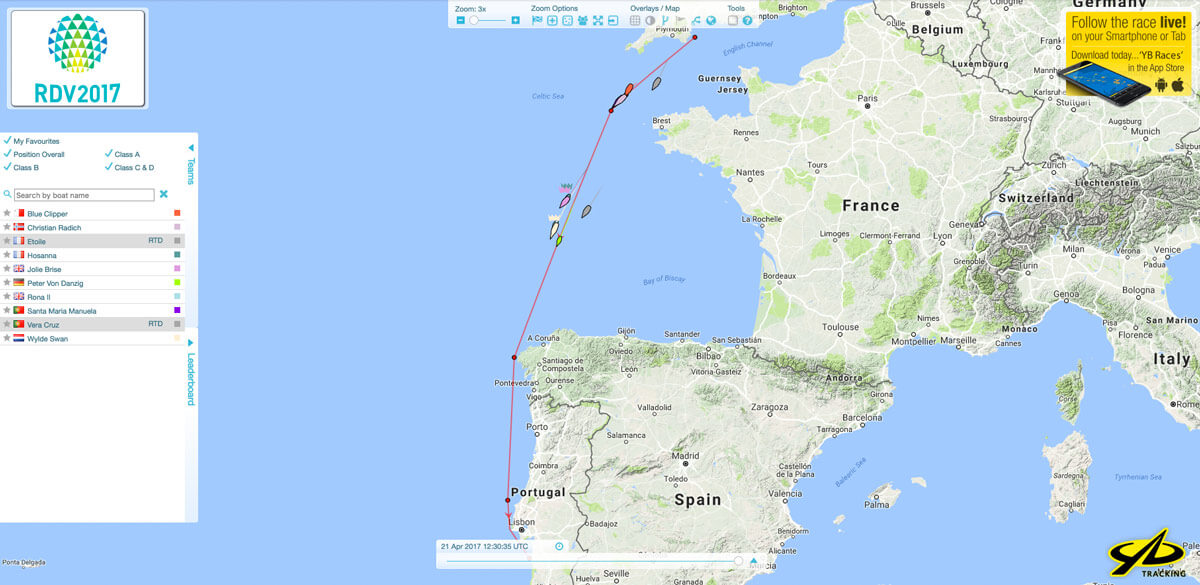 Sail Training International and YB Tracking provide online real time satellite coverage of the Rendez-Vous 2017 Tall Ships Regatta race legs, so everyone can follow the action and the progress of all the vessels taking part.
What is YB Tracking?
YB Satellite Tracking, a self-contained battery operated tracker on every racing vessel, allows tracking of a vessel's position from anywhere on earth. All vessels taking part in the Regatta are equipped with one, so you can follow the fleet—anytime, anywhere—from now to the final day of the event in Le Havre, France on September 3.
You can also install the FREE YB Races app!